No Money Down –

12 Months Same As Cash Financing Learn More
Windows you'll love at prices you won't believe!
We offer unmatched quality for your home. With our Fusion and Mezzo lines of vinyl windows, we're certain you'll find a window you love to enhance the beauty and livability of your home. Our windows carry the Gold Label from the American Architectural Manufacturers Association (AAMA) for exceptional craftsmanship and quality. They have passed rigorous testing for air leakage, water penetration and wind pressure. Find out more about each line of our quality windows below.
Crafted to provide year-round comfort, energy efficiency and lasting value.
Our Fusion line of windows are known for superior craftsmanship and low maintenance. Our windows won't rot, split, corrode or pit like standard wood windows because of the premium vinyl mainframe and sash. Your new windows will keep their beautiful appearance inside and out with very little maintenance. You'll appreciate the superior craftsmanship and style of Fusion Windows.
In Depth Look At Features
Fusion windows are carefully designed to give you and your family year-round comfort while keeping your energy bill low. By implementing fusion-welded sashes and mainframe, multi-chambered extrusions, reinforced interlocking meeting rails and an insulating glass unit, our windows will provide you with years of thermal protection and smooth trouble-free operation.
Fusion windows include insulating ClimaTech Glass Packages. The ClimaTech glass combines insulating Low-E (low-emissivity) glass, argon gas and the Intercept Warm-Edge Spacer System that features a unique, one-piece metal alloy, U-channel design that creates an effective thermal barrier. ClimaTech insulated glass packages have proven to be far more effective than ordinary insulated glass units. Low-E glass also helps minimize UV rays that can cause furnishings to fade.
Our classically good-looking double-hung windows are highly-functional for effortless cleaning from inside your home as both sashes tilt in for convenience. They feature fusion-welded mainframe and sashes for added strength, They interlock at the sash meeting rails to create a tight seal against air infiltration. The sloped sill forces water to drain to the exterior of the window and away from the seal. The constant force balance system ensures a smooth sash operation.
The generous glass area of sliding windows offers an infusion of natural light and an unobstructed view of the outdoors. Sleek sashes glide horizontally and lift out for easy cleaning. The fusion-welded mainframe and sashes provide additional strength. Multi-wall extrusions enhance structural integrity, strength and thermal efficiency. The windows interlock at the sash meeting rail creating a tight seal against air infiltration. Nylon-encased dual brass rollers ensure smooth sash operation.
Vinyl mainframe and sashes won't chip, peel, crack or warp. The premium vinyl color is formulated throughout so the beautiful luster lasts
Multi-chambered sash and mainframe create insulating air spaces for increased thermal efficiency
Insulated glass unit with Intercept(r) Warm-Edge Spacer System helps achieve year-round energy conservation
Interlock at sash meeting rails provides increased strength, insulation and comfort
Protective bulb seal helps prevent air infiltration at the meeting rails
Drop-in glazing for extra protection from the elements
Fully-extruded lift rails provide strength and stability for easy operation
Sloped sill forces water to drain to the exterior of the window
Hidden screen track for clean lines and added beauty
Bulb seal at the sill creates extra protection from dust, dirt and air infiltration
Dual vent stops provide a limited and convenient opening of the window for ventilation
Constant force balance system eliminates sash cords, weights and pulleys and provides easy raising and lowering of the sashes
Protective double-barrier fin seal weatherstripping at sash sides helps block dirt, noise and air infiltration
Beveled exterior profile gives windows a clean and elegant look
Hidden screen track for clean lines and added beauty
Elegant, sleek style mixed with take-charge strength and energy efficiency.
The Mezzo line of windows is quality at its best. Proudly made in America, they are elegant with a sleek style mixed with strength and energy efficiency. The aesthetics are everything you want in a window and the performance is beyond comparison. Mezzo windows are made for discriminating homeowners. And to make the purchase decision even easier, all Mezzo windows come with a Lifetime of the home warranty along with an optional glass breakage warranty.
In Depth Look At Features
Mezzo windows provide superior quality and energy efficiency for your home. The advanced craftsmanship and exceptional functionality feature ultra-efficient insulating glass. Each window includes dual-pane, double-strength glass, airtight insulating chambers and multi-layer weatherstripping.
Mezzo's refined and purposeful design stays true to the classic double-hung style, yet exudes a cool, contemporary elegance with clean lines and crisp corners. The double-hung window is equally loved for its carefree functionality. No need to struggle with hard-to-reach areas. Both sashes tilt in to allow easy cleaning from inside the comfort of your home. Built for everyday wear and tear, the expertly constructed sashes raise and lower easily on a constant force balance system eliminating sash cords, weights and pulleys.
Visually sleek and deceptively strong, Mezzo sliding windows are distinct in their slim silhouette, ample glass area and smooth gliding action. They provide wide-open volume and natural light. Both sashes slide horizontally for easy opening and closing and lift out for convenience cleaning. The heavy-duty construction and weathertight fit ensure excellent performance and protection.
The beauty of our EdgeForce narrowline frame and sashes is subtle and substantial at the same time. The sleek design is visually clean and contemporary, with a larger glass area for exceptional daylighting and outside viewing. And beneath the elegance? Internal chambers are meticulously engineered for structural integrity and enhanced energy efficiency.
CoreFX is a structural component that never quits. This innovative composite reinforcement allows for secure mounting of hardware and the non-conductive material also reduces the transfer of energy for superior thermal performance.
Double-hung base model will automatically be upgraded to ST (steel reinforcement) for all units ordered in excess of 48″ wide or 84″ high.
Stylish and strong, this low-profile secure locking hardware features an indicator that tells you if your windows are left unlocked. But the true beauty of Defense-Tek is its end-of-throw cam shift locking action, expertly constructed for increased protection.
Forecaster elevates both the appearance and performance of Mezzo Windows with its smooth, uniform design. The true sloped sill is expertly crafted to provide a highly efficient drainage system that promotes water runoff without the use of weep holes.
For larger size windows or to meet specific DP/PG ratings, optional weeps/performance package must be ordered.
The benefits distinction here is three-fold: protection from air and water infiltration, increased structural stability and enhanced beauty. The integrated telescoping sill dam effortlessly blends strength with style.
When extreme wind and weather hit your home, Gatekeeper stands strong. Traditional sloped sill designs can allow the sash to bow during powerful winds, but with Gatekeeper interlocking sash-to-sill technology, the sash is channeled firmly into the window frame for a unified wall of strength. Combined with three layers of weatherstripping, Gatekeeper delivers unmatched protection, as well as peace of mind.
Improved form and functionality is the focus of our Ocular screen bulb seal. The compression bulb aids in the installation and removal of the extruded aluminum screen. The snug fit also eliminates light penetration between the screen and frame and helps block insect access.
Available only with the full screen option.
Fully fusion-welded frame and sash corners create superior strength and a clean, low-profile finished look
Dual-pane, double-strength glass increases strength, durability and insulation
Airtight insulating chambers enhance thermal performance and durability
Multi-layer weatherstripping helps block energy loss and protects against inclement weather
Dual vent stops for limited and convenient opening for the window for ventilation (not available for single-hung or single-sliding windows)
Hidden screen track creates a clean-line design for enhanced visual appeal; half screens are standard and full screens are available
Compare Products
Kemp Windows carry the Gold Label from the American Architectural Manufacturers Association.
This means you can't buy a better window. A sample of the unit has passed required performance tests for resistance to air leakage, water penetration and wind pressure. The performance tests were conducted at an independent AAMA-accredited lab. The individual components used in the window and doors have passed their own separate performance tests in order to be eligible for use in an AAMA-certified window or door. The manufacturer has certified that production line units are built to the same specifications as the sample unit that was tested. Manufacturing plant production lines, component inventory and quality control records are checked annually through two surprise inspections by an independent third-party validator.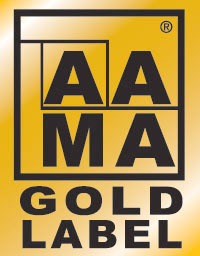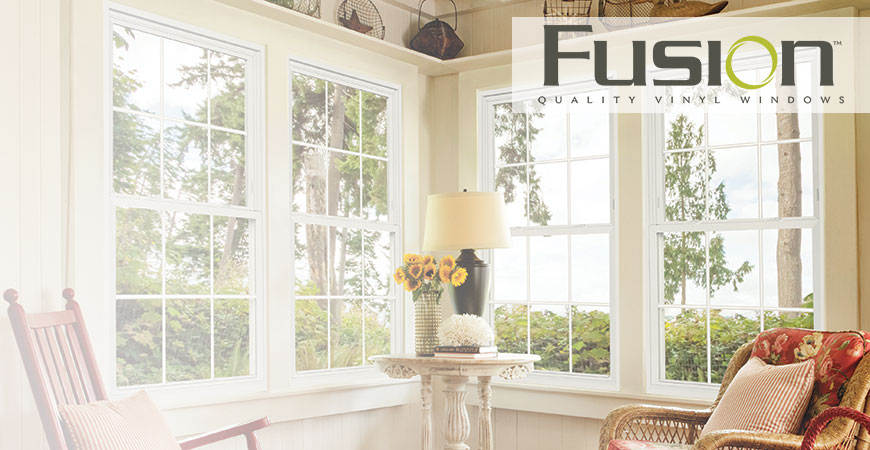 Fusion Windows, starting at $500
Lifetime of the Home Warranty
AAMA Certifified
8 chamber main frame
Composite reenforcement in meeting rails
ClimaTech Glass (1 pane with LowE) .30 U
Single Strength Glass
No Balance cover
Square butt sill dam
Roll Form Screen
Air Infiltration Rating .08
2 Window colors (white & beige)
Contoured Grids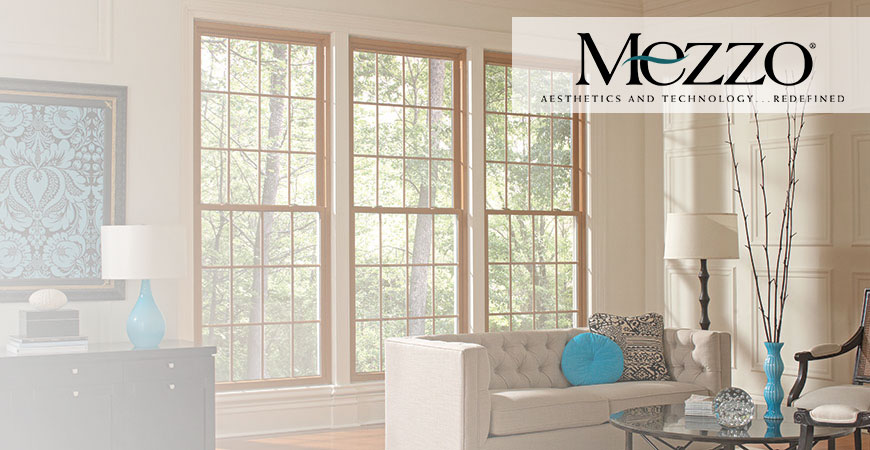 Mezzo Windows, starting at $606
Lifetime of the Home Warranty
AAMA Certified
8 chamber main frame
Composite reenforcement in meeting rails
ClimaTech 2 (2 panes with Low E) .27 U
Double Strength Glass (33% thicker)
Balance covers included
Continuous sill dam HP3
Extruded Aluminum Screen
Air Infiltration Rating .04
3 Window Colors (White,beige, clay)
Contoured & Flat Grids
Edge Force
Gatekeeper
Hidden Weep Holes
12 Exterior Colors
7 Interior Woodgrain Finishes
Ready to get started?
No pressure. No sales traps. No money down. Just beautiful, high-quality windows delivered right! The beauty of simplicity.
The fact that I was able to get an estimate right on the website made all the difference for me! It was super easy and only took a few steps. I placed my order in minutes, the tech came out for measurements, they sent me updates while the windows were being made, and they installed them perfectly! I can't say enough about these guys and the work they did!